PROVIDING YOU WITH ENERGY IS A PASSION THAT HAS MOTIVATED US FOR OVER 40 YEARS
Over the past 40 years, we have acquired a great deal of skills, know-how, means, and machinery, which today represent an important strategic advantage, and a guarantee for anyone in need of turnkey services.
The services we are able to provide today are the fruit of 40 years of development, and the desire to tackle changes and new challenges with a spirit of innovation.
HIGH VOLTAGE AND FIBRE OPTIC INSTALLATIONS
Our current work sites
We are one of the nation's leading companies in the electrical and telecommunications infrastructure sector. The dots on the map indicate the various cities in which we operate. Our extensive experience enables us to successfully handle high voltage work all throughout Italy, guaranteeing a reliable and secure electricity supply. We also specialise in medium and low voltage (MV/LV) work, and the installation of fibre optic networks. We handle the implementation and maintenance of this vital infrastructure for communities and businesses.
We are committed to supporting our country's technological and infrastructure development by providing superior services.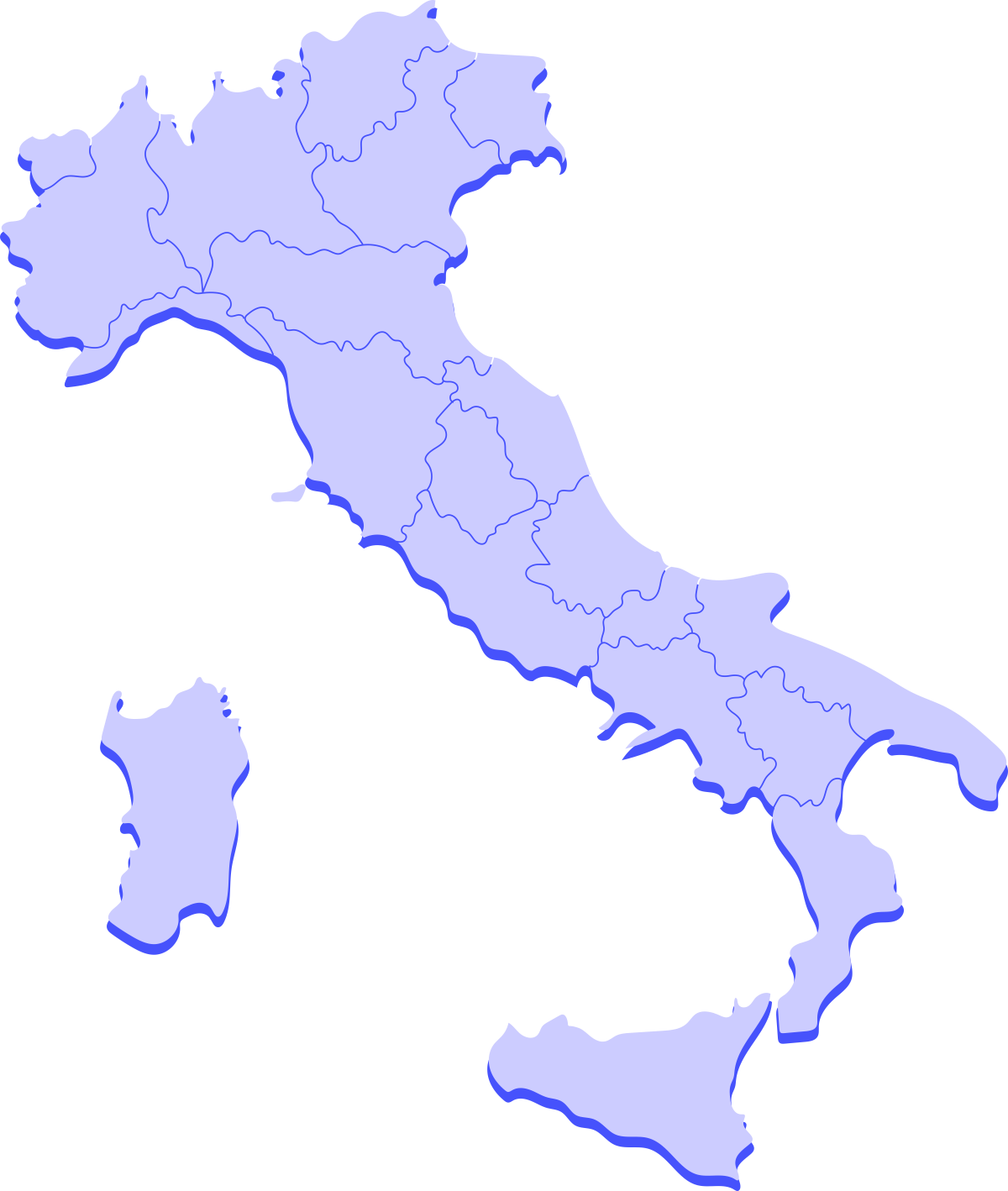 Services
Design, construction, and maintenance of overhead and underground H.V., M.V., L.V. and P.L. power lines
Design and construction with orthogonal piles of overhead H.V. and underground cable power lines
Design and construction of overhead and underground MV/LV power lines (including the respective junctions
Electrical and telephone systems for public entities and private companies
Public lighting installations
Construction of FTTH fibre optic access and transport networks;
Construction and maintenance of fibre optic installations
Construction and installation of wind farms
Design and installation of solar power plants
Realisation and installation of solar parks
Adaptation of the protection and interface systems of existing solar power plants based on the directives of
AEEG Resolution 84/2012/R/EEL;
Design, supply, marketing and installation of prefabricated V.R.C. substations;